Deer roam throughout Timberon!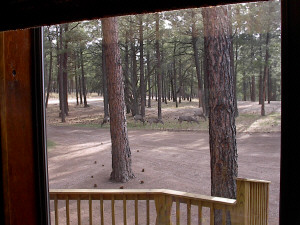 Besides deer, you are likely to see wild turkeys, foxes, elks, raccoons, bob cats,
mountain lions or maybe even a bear, if you are one of the lucky ones!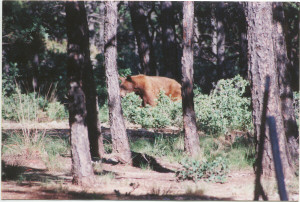 Cinnamon colored Black Bear visiting Timberon!
Just for the record, Black Bears come in various shades.
We had a Swift Fox visiting some folks in their back yard.
This deer decided to join in on holiday spirit with the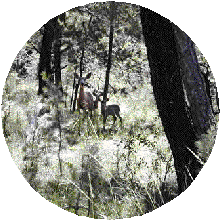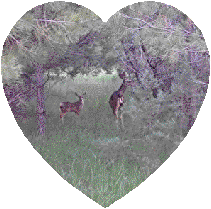 If you look real close there is Doe and her fawn.
a doe with twin fawns.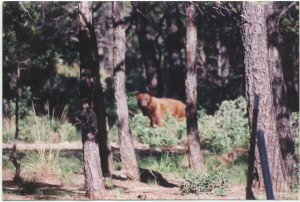 Cinnamon colored Black Bear posing for the camera!

Copyright © 2002 by Roberts Realty